Federal Building - Post Office - Courthouse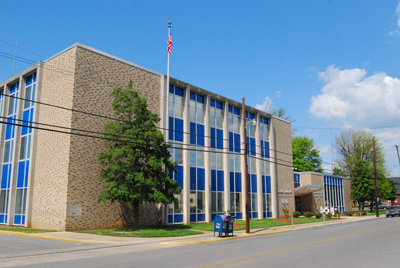 Jury  Service Handbook - Winchester
NOTICE:  Any court filings in the Winchester Division should be mailed to the Chattanooga Divisional Office
Address:
200 South Jefferson Street
Winchester, Tennessee 37398
Directions:
Follow I-75 SOUTH to Chattanooga. At I-75 SOUTH and I-24 WEST split, follow I-24 WEST towards Nashville. Stay on I-24 WEST up and over Monteagle Mountain. Once you go over the mountain take the 1st exit (Pelham/Winchester). Turn LEFT at the stop sign, this will be Ned McWherter Highway. Continue about 15 miles on this highway. When you reach a set of flashing caution lights, turn RIGHT. You will go through a residential section and will drive directly to the courthouse.