Memorial Notice for Spenser Flinn Powell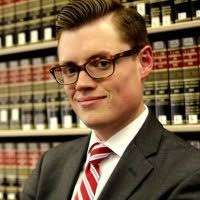 Spenser Flinn Powell, born February 20, 1990, died suddenly while running a marathon May 29, 2018.  Spenser was originally from Memphis, but lived in Knoxville for the past nine years. He graduated from the UT College of Law and was named the Outstanding Graduate of the Class of 2017. As a law student, he served as Executive Editor of the Tennessee Law Review, and competed twice on the National Moot Court Team. 
Spenser served as law clerk to Chief District Judge Thomas A. Varlan of the United States District Court for the Eastern District of Tennessee. He planned to clerk with Judge Carolyn D. King of the United States Court of Appeals for the Fifth Circuit in Houston, Texas, and then join the Nashville office of Bass, Berry & Sims PLC.
Chief District Judge Varlan had this to say about Spenser:  "Spenser was not only a superb law clerk but a tremendous individual.  His impact upon the Eastern District, not to mention his law school community, friends, and colleagues, will be everlasting.  The judges, law clerks, and staff of our district extend our heartfelt condolences and sympathies to Spenser's family during this difficult time."

Other Eastern District Agencies
Filing Without an Attorney (Pro Se)