Event Date:
Thursday, November 30, 2017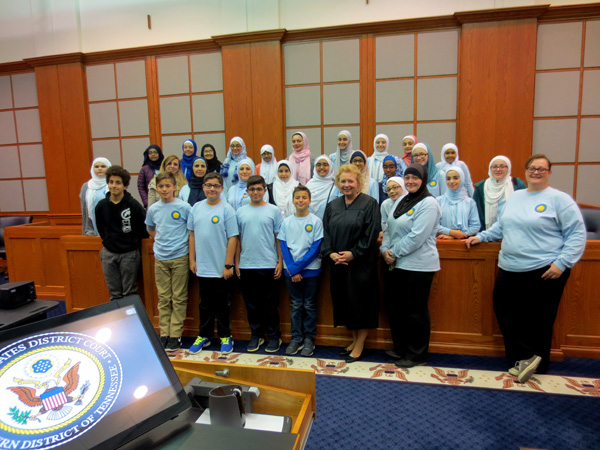 A group of 31 middle school students from Annoor Academy visited the courthouse on November 30, 2017.  Their visit was in conjunction with their study of American government.  Annoor Academy is a private Islamic school dedicated to creating a learning environment which encourages all students to become outstanding citizens.  The students observed a sentencing hearing in Judge Reeves' courtroom.
Following the hearing, the judge spoke to the students and answered their many questions.  Don Ferguson led the students on a tour of the courthouse, including the History Center.